Chronic Pain Management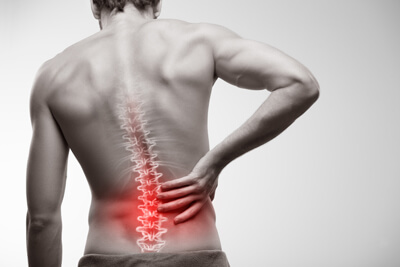 Chronic pain is a prevalent problem that exacts a significant toll on society. The medical system has responded to this issue by implementing pain management services centered on opioid pharmacotherapy. However, for many chronic pain patients, the analgesic efficacy of long-term opioids is limited. Moreover, chronic exposure to opioids can result in opioid misuse, addiction, and risk of overdose. As such, non-opioid treatment options are needed. Evidence suggests that non pharmacologic intervention can disrupt the risk chain linking chronic pain to prescription opioid misuse.
The use of supplements and herbs has flourished in the management of chronic pain. A 1997study found that 54% of patients with chronic pain used complementary therapies to treat their condition. At that time, chiropractic therapy was the most common "unconventional" therapy used in the United Sates. Recent research supports these findings from 1997, indicating that integrative approaches are very often used to treat body pain, especially in the back and neck. This survey also revealed integrative medicine use is greater among certain groups such as women, those with higher education, those who had been hospitalized within the previous year, and former smokers.
Several studies identify and support the use of nutraceuticals to provide symptomatic relief to patients with OA and to be used as adjunct therapy for OA management. No serious side effects have been reported for any fruits and herbs. However, more research is needed to provide definitive answers to questions related to their efficacy and safety for OA prevention and/or treatment.
Functional Medicine Approach to Pain Management
Pain management is part of the service we provide for our functional medicine patients. Chronic pain is caused by chronic inflammation, which has underlying causes rooted in diet, toxic exposure, stress, lifestyle issues; the issues functional medicine addresses in all our assessments and treatments. The chronic medical problems caused by functional imbalances also manifest as chronic pain.
We extend our functional medicine services for pain management to patients with chronic pain who are not satisfied with their current pain management. Our services will be most beneficial to patients who are tired of the recent frequent shortages of narcotics at pharmacies; whose use of narcotics may interfere with their work, or using very high doses of narcotics without the expected benefits.
We do not prescribe narcotics as part of our pain management program. Patients are encouraged to keep their current pain management provider, but inform them of their intention to enroll in our program. Work with your provider to taper off your narcotics as you realize benefit from our program.
Schedule Your Consultation Today!
To schedule your consultation with Florence, SC top pain management specialist, please call ☎ (843) 396-2441 or contact us online today!
---
Our Location
Magnolia Health Care
619 S. Dargan Street
Florence, SC 29506
Phone: (843) 396-2441
Serving patients in Florence, Woodland Park, Kenwood Acres, Quinby and the surrounding Florence County, South Carolina communities.