Laser Hair Removal
Aerolase has transformed the business of laser hair removal with new technology that removes pain from the treatment, even on tanned or darker skin types, while providing best-in-class efficacy.
The laser-generated heat is effectively sealed within the follicle, increasing temperature faster. This results in a substantial increase in treatment efficacy on fair skin and lighter hairs compared to the prior generation of Nd:YAG 1064nm lasers.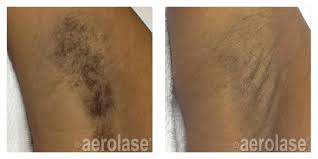 Request Your Appointment Today!
To request your appointment, please call (843) 396-2441 or contact us online today!
---
Our Location
Magnolia Health Care
619 S. Dargan Street
Florence, SC 29506
Phone: (843) 396-2441
Serving patients in Florence, Woodland Park, Kenwood Acres, Quinby and the surrounding Florence County, South Carolina communities.