What is Anti-Aging Medicine?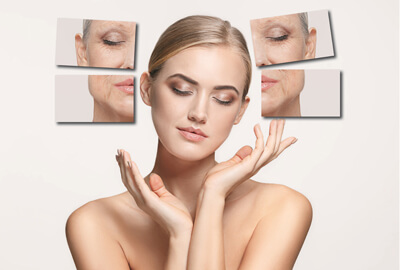 Anti-aging medicine is in essence, advanced clinical preventive medicine, the delay or prevention of disabling chronic disease.
The specialty is founded on the application of a scientific model based on a combination of basic and clinical science, designed for early detection, prevention, treatment, and reversal of age-related dysfunction, disorders, and diseases.
It is a healthcare model promoting innovative science and research to prolong the healthy lifespan of humans. As such, anti-aging medicine is based on principles of sound and responsible medical care that are consistent with those applied in other preventive health specialties.
Whiles anti-aging medicine serves to prolong the lifespan, it intends to promote organ reserve, and thereby prolong healthspan - the length of time that we can live productively and independently; without disability.
Anti-aging medicine is the following:
It is scientific. Anti-aging diagnostic and treatment practices are supported by scientific evidence and therefore cannot be branded as anecdotal.
It is evidence-based. Anti-aging medicine is based on an orderly process for acquiring data to formulate a scientific and objective assessment upon which effective treatment is assigned.
Is well-documented by peer-reviewed journals. The National Library of Medicine hosts more than 3,000 peer-reviewed articles on the subject of anti-aging medicine.
There is ample evidence that modest interventions in diet, exercise, nutrition , and single-gene modulation in the laboratory setting beneficially and significantly impacts healthy function in old age. Many of these interventions modify the maximum lifespan as well. The anti-aging lifestyle can add 24.6 more years of productive life.
The longest-living Americans are Asian-American women residing in Bergen County, New Jersey USA. They live longer than any other ethnic group in the United States to an average lifespan of 91.1 years. In contrast, the shortest-living Americans are Native American populations in South Dakota who, despite receiving free or low-cost government-provided medical care live an average lifespan of 66.5 years.
A distinguishing characteristic of the Bergen County women's longevity is that they are availing themselves of the armament of state-of-the-art biomedical technologies in advanced preventive care, including preventive screenings, early disease detection, aggressive intervention, and optimal nutrition – all of which are cornerstones of the anti-aging medical model. ["Bergen County, NJ is long in longevity," New York Times, September 12, 2006; "Asian women in Bergen have nation's top life expectancy," Free Republic, September 12, 2006.]
Around the world, people are seeking medical guidance for ways to stay healthy, active, and vital well into their older years. As a result, the principles of the anti-aging lifestyle are gaining rapid and widespread acceptance as a framework for lifelong habits for healthy living.
Who should seek anti-aging medicine?
Anyone, regardless of age, who wants to prolong their disease-free years of life
Anyone with a disability (such as chronic back pain) that is interfering with their work life
Anyone who wants to look younger than their actual age.
Anyone who wants to feel and act younger than their actual age
Anti-aging medicine is now practiced by thousands of physicians in private medical offices, as well as at some of the most prestigious teaching hospitals around the world. Involving a patient base in the hundreds of thousands worldwide, anti-aging medicine is achieving demonstrable and objective results that beneficially impact the degenerative diseases of aging.
Anti Aging Program in Florence, SC
Our functional medicine practice is a unique medical practice in Florence, SC area. We have designed a program to measure, treat, and retard the aging process. Each individualized program begins with an in-depth clinical encounter that starts with a history and physical.
Our tests include analysis of metabolic status, hormonal status, and age-related bio-marker status. Genetic testing is included where necessary. This is followed by the formulation of a personalized program of the necessary therapies. We leave nothing out! And we don't have a one-size-fits-all mentality. Best of all, a shared decision-making process that includes you in coming up with a program that works for you. Our goal is to offer all the latest diagnostic and therapeutic interventions to restore youthful function and appearance, maximize the quality of life, and prevent diseases and infirmities of aging. Our functional medicine patients range in age from 25 years of age to 89.
"Aging is the only disease that everyone gets." Sure we will all age and die one day, but how soon and to what extent that happens is determined by several known factors. Preventing aging is just like preventing any disease. By manipulating the factors that cause the aging process, aging can be delayed. Prevention is the only medicine that makes any real sense in health care. No one wants to live forever, but most of us would like to live our "golden years" are free from the disease and frailty that we so commonly see."
Schedule Your Consultation Today!
To schedule your consultation with Florence, SC top anti-aging doctor, please call ☎ (843) 396-2441 or contact us online today!
---
Our Location
Magnolia Health Care
619 S. Dargan Street
Florence, SC 29506
Phone: (843) 396-2441
Serving patients in Florence, Woodland Park, Kenwood Acres, Quinby and the surrounding Florence County, South Carolina communities.